Koa Bookcases, Chests, Drawers and Sideboards
created on the Big Island by Tai Lake Fine Woodworking
This body of work is about places to put things... It is the functional side of woodworking, but why not make it beautiful? These pieces are all about really living with your art...why not? My design ranges from playful to traditional to something new built just for the moment. I love being able to showcase our wonderful Hawaiian woods in these furniture pieces that we use everyday.
---
Keopu Koa Hutch
When I am asked to do a traditional piece, I will review hundreds of years of history and style that craftsmen developed to address exactly the same needs that we have today. I really enjoy sitting down with these long gone ancestors and imagining what was on their minds. I have the advantage of looking at their final decisions and being able to bring that forward with my own twist. These are powerful pieces, and because they dominate a room, I take great care to use wood whose personality will create as much harmony as possible. These pieces are a veritable concert of form and line and a great challenge to get right.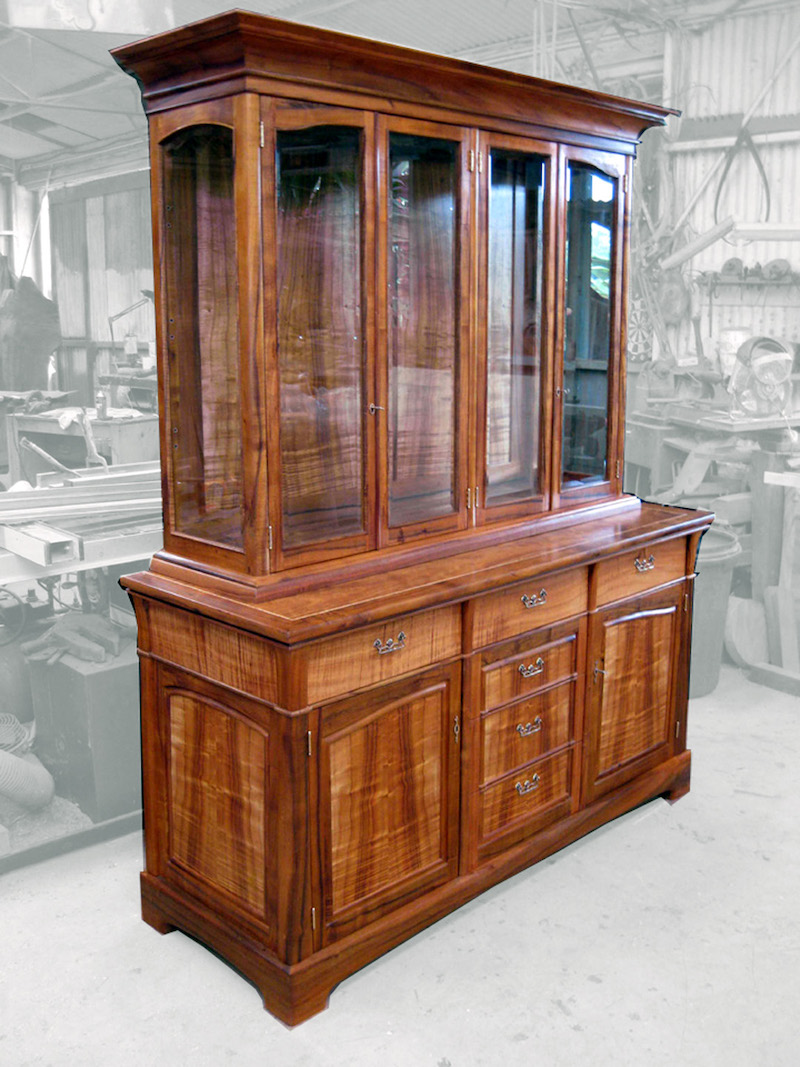 ---
The Nice Chest
The Nice Chest... A Koa Dresser with small top drawers to ensure that there is a place for everything.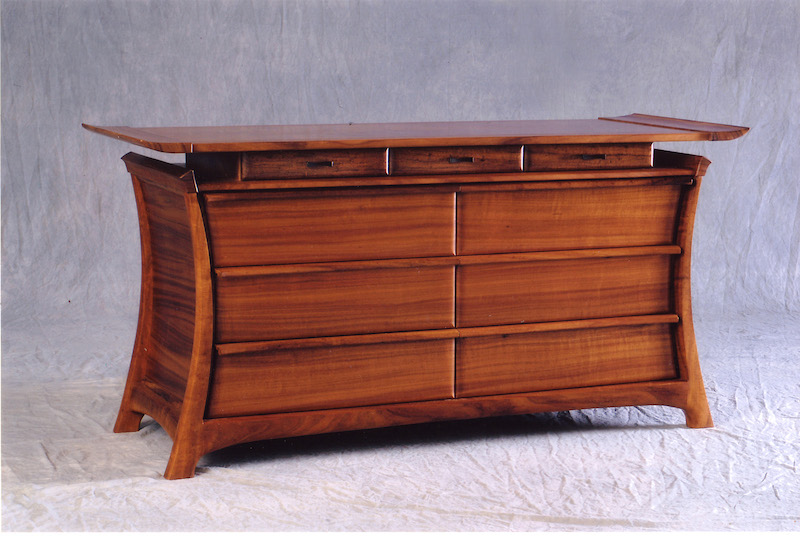 ---
Koa Cracked Ice Sideboard
About 10' long. The cracked ice patterns are made from outstanding examples of the wild variety of koa wood grain. This piece actually brings a host of architectural details together in a way that keeps the whole mix in motion... anything less would have just sat there.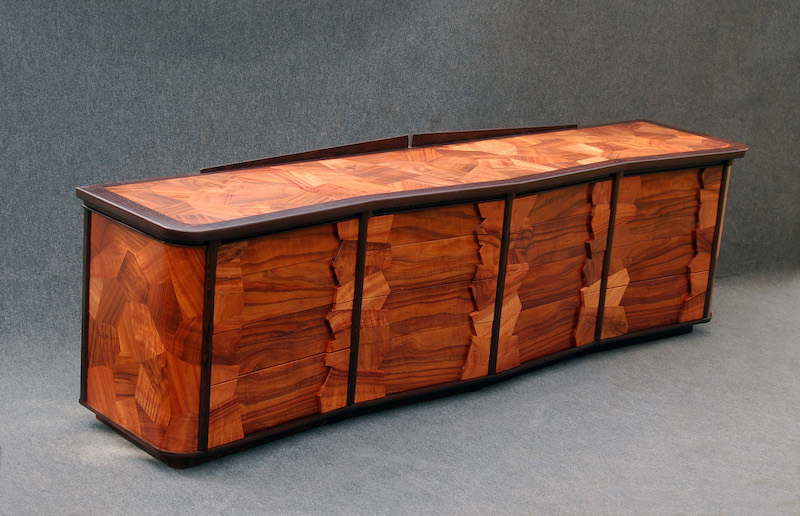 ---
Koa Cracked Ice Dresser
A Koa cracked ice dresser...intended to create a nice explosion. My client said, "I'm only collecting things that make me smile."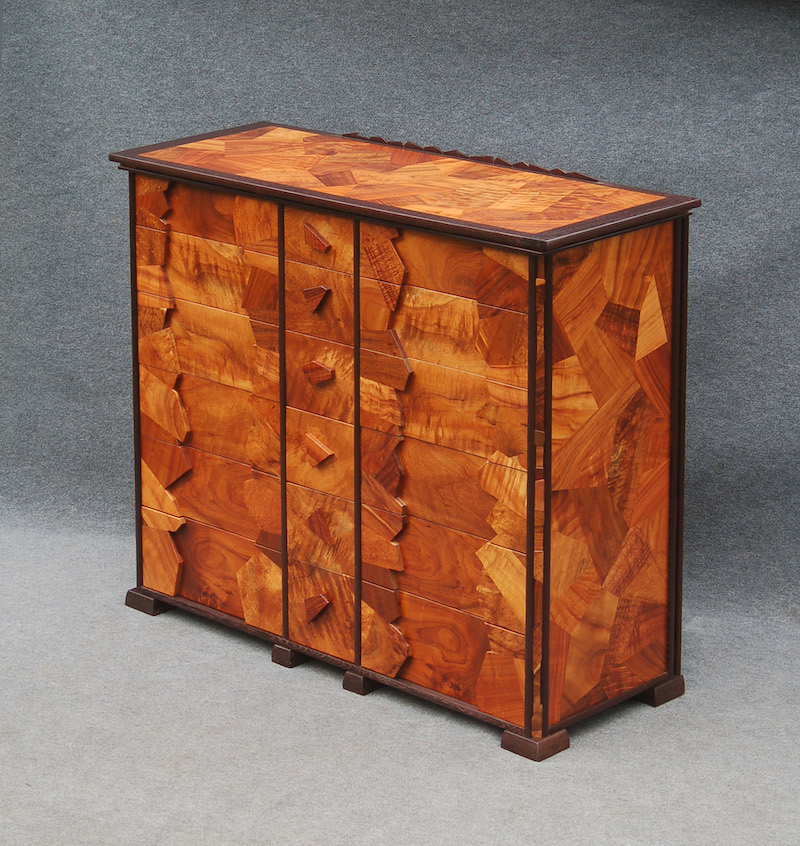 ---
Koa Hutch with custom Ginger Stained Glass
The photo says it all.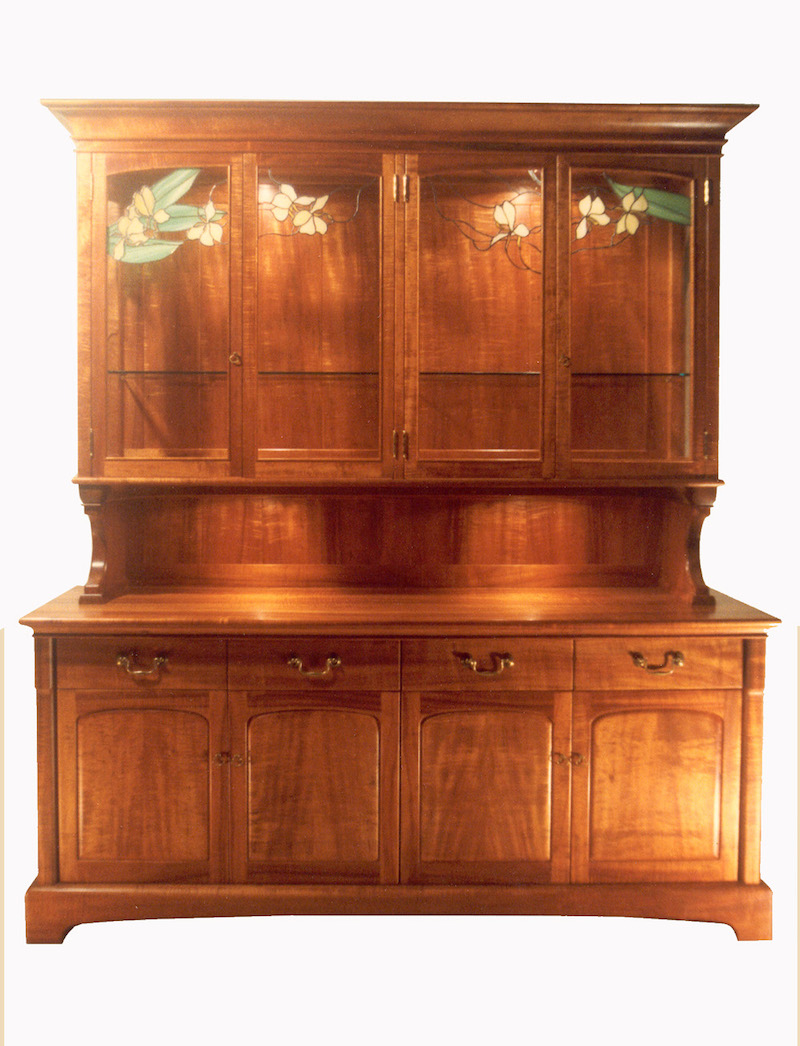 ---
Mango Hutch with Koa Highlights
Mango and Koa play well together.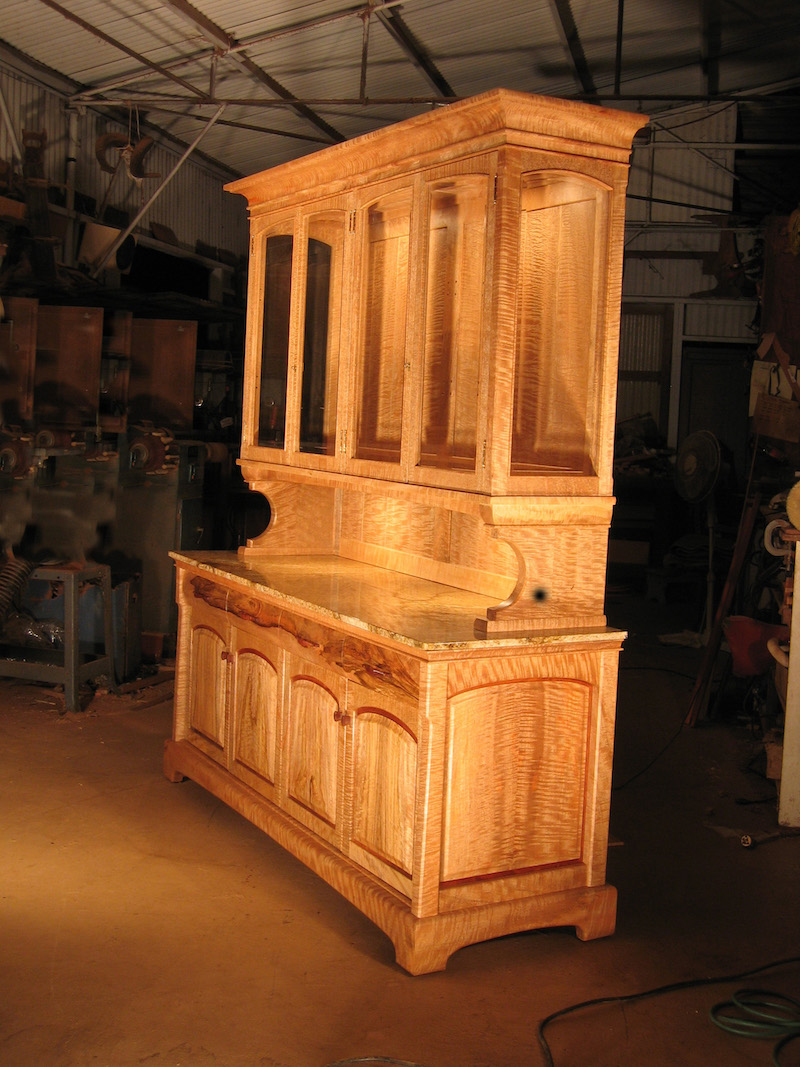 ---
Koa Sideboard
With glass display corners.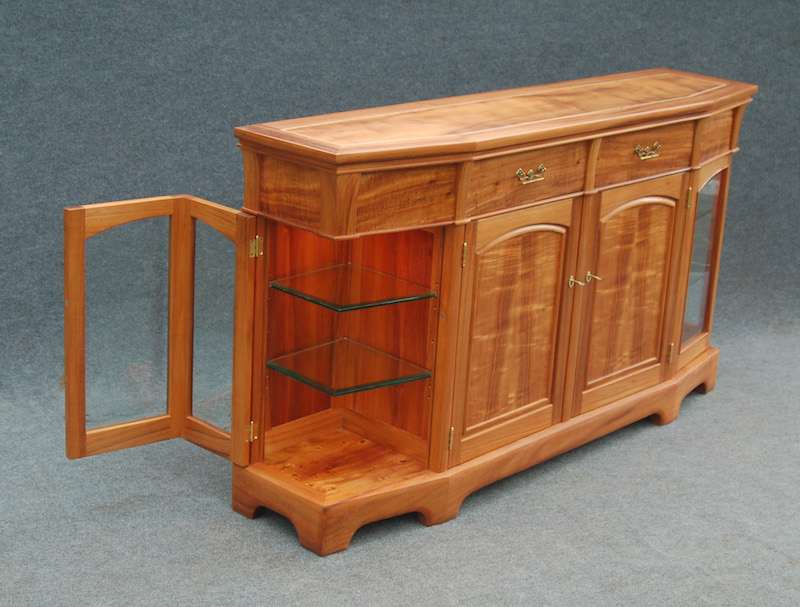 ---
Mango Dressers
Our black heart mango is so dramatic that the pieces I make are designed not to compete with it. These pieces are done in a waterfall pattern with matched veneers that cascade down the fronts. I have some of this stock left and will design a piece that makes best use of that.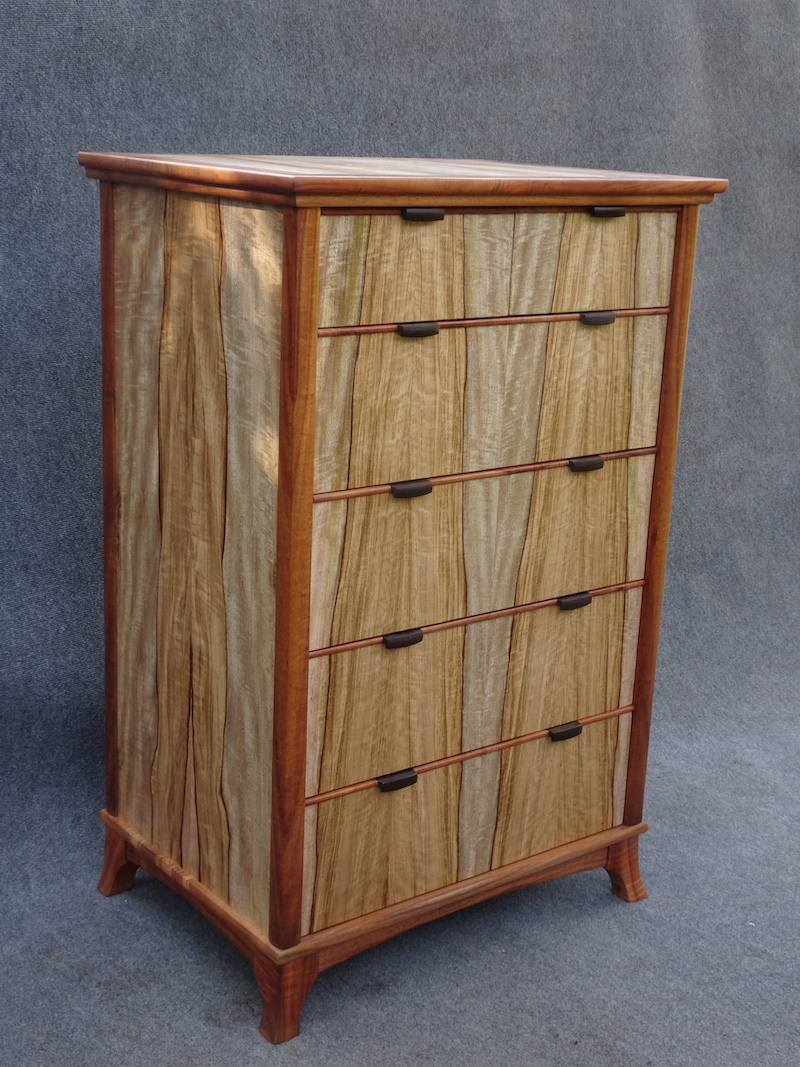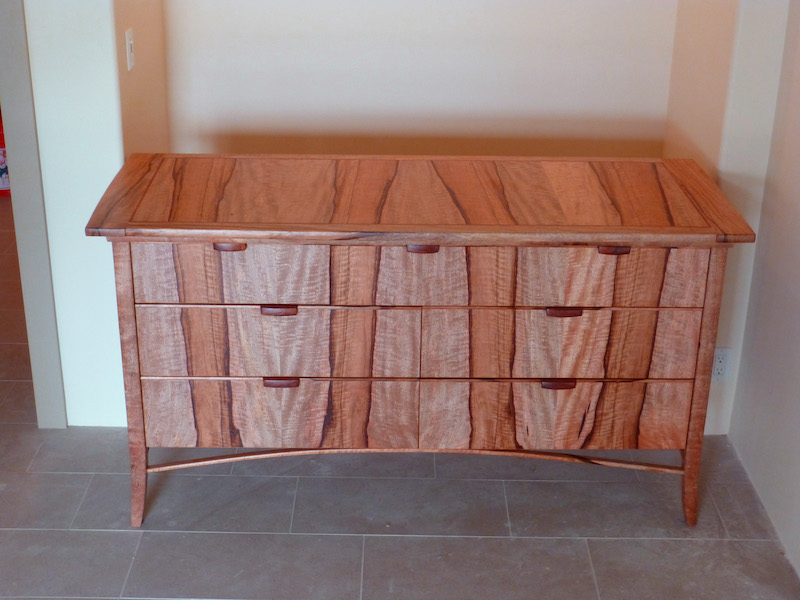 ---
Koa and other island wood Bookcases and Display Shelves
Monkeypod Bookcase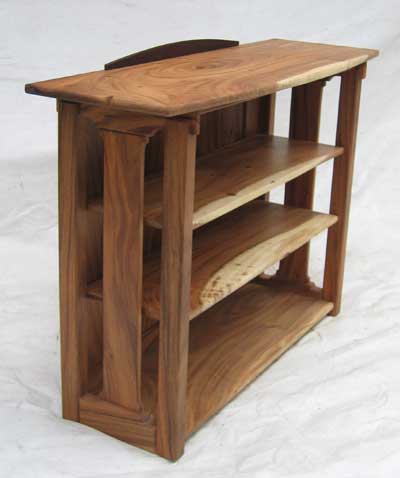 ---
Craftsman Bookcase
Variation in Robusta Eucalyptus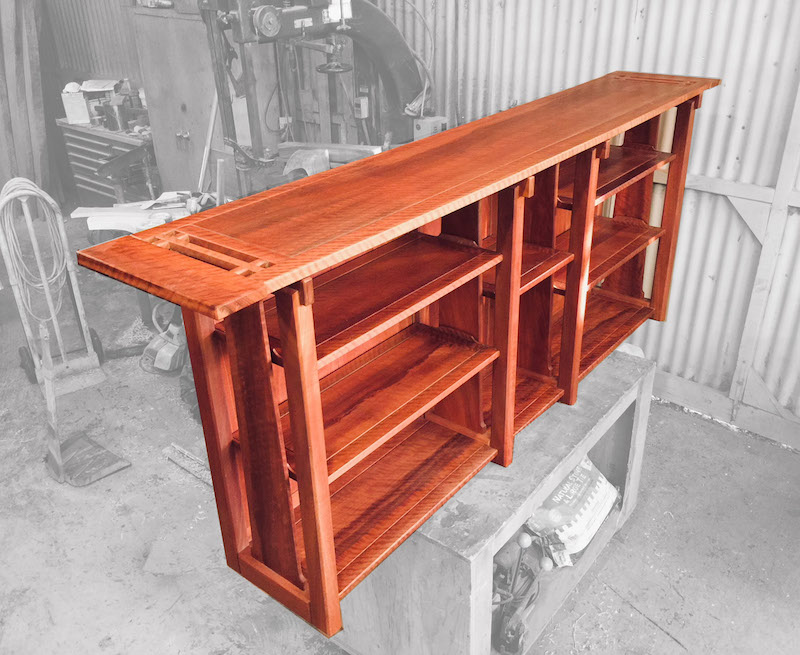 ---
Craftsman style in Koa wood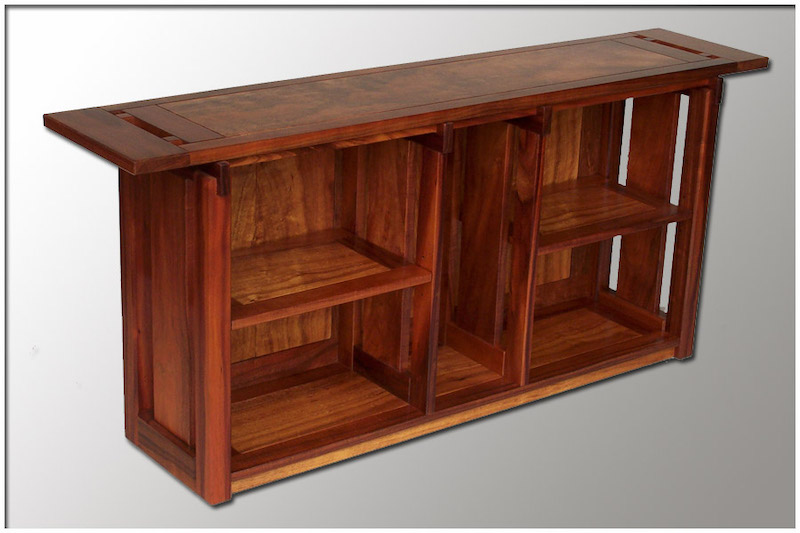 ---
Chicago Penthouse Hutch
One small branch in a complete urban cityscape is there just as a reminder.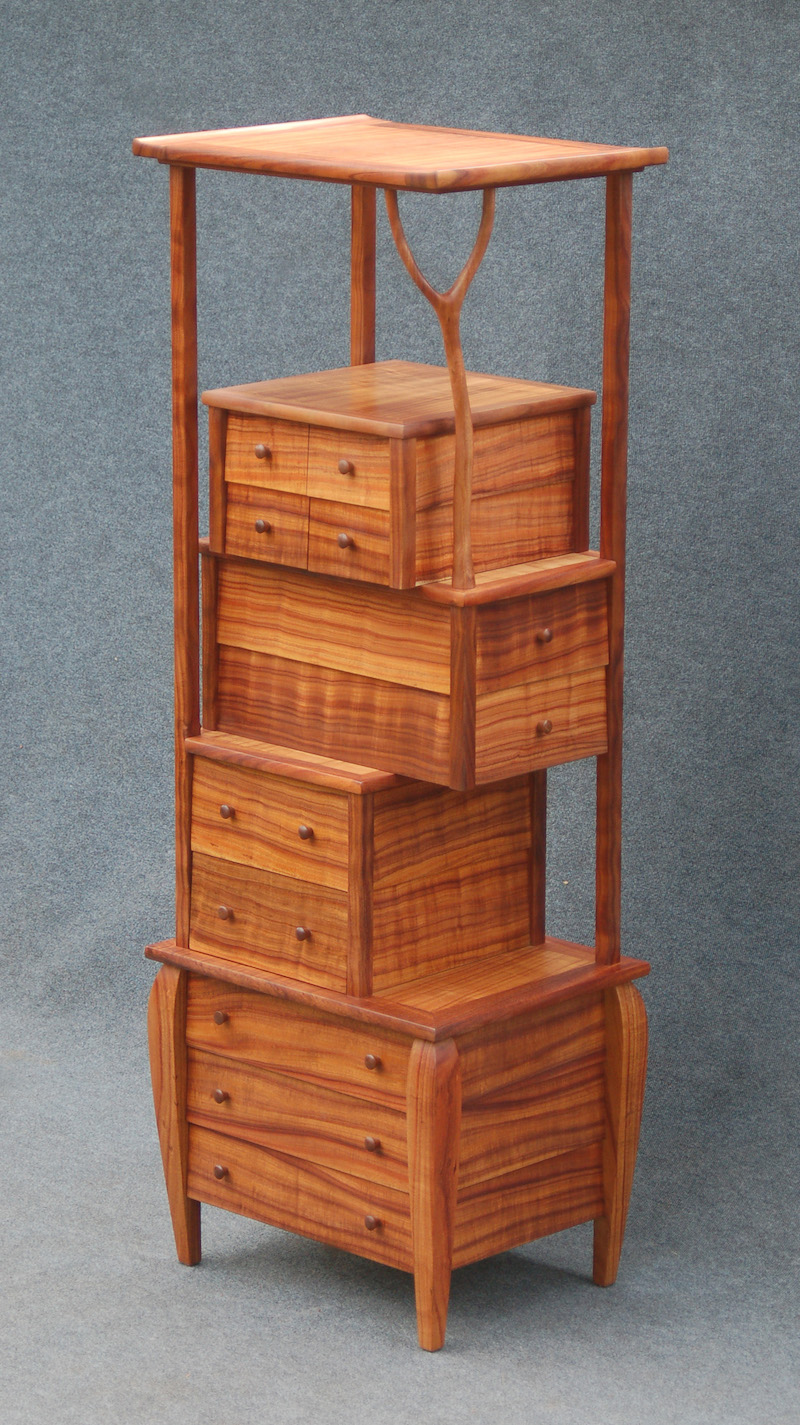 ---
Minimal!
Sometimes... a display wants to be a minimal as possible, but...if the lines are square, the piece competes with architecture and can create a cluttered feel. Slight curves bring attention to the objects displayed without linking to surroundings. Ta da!!!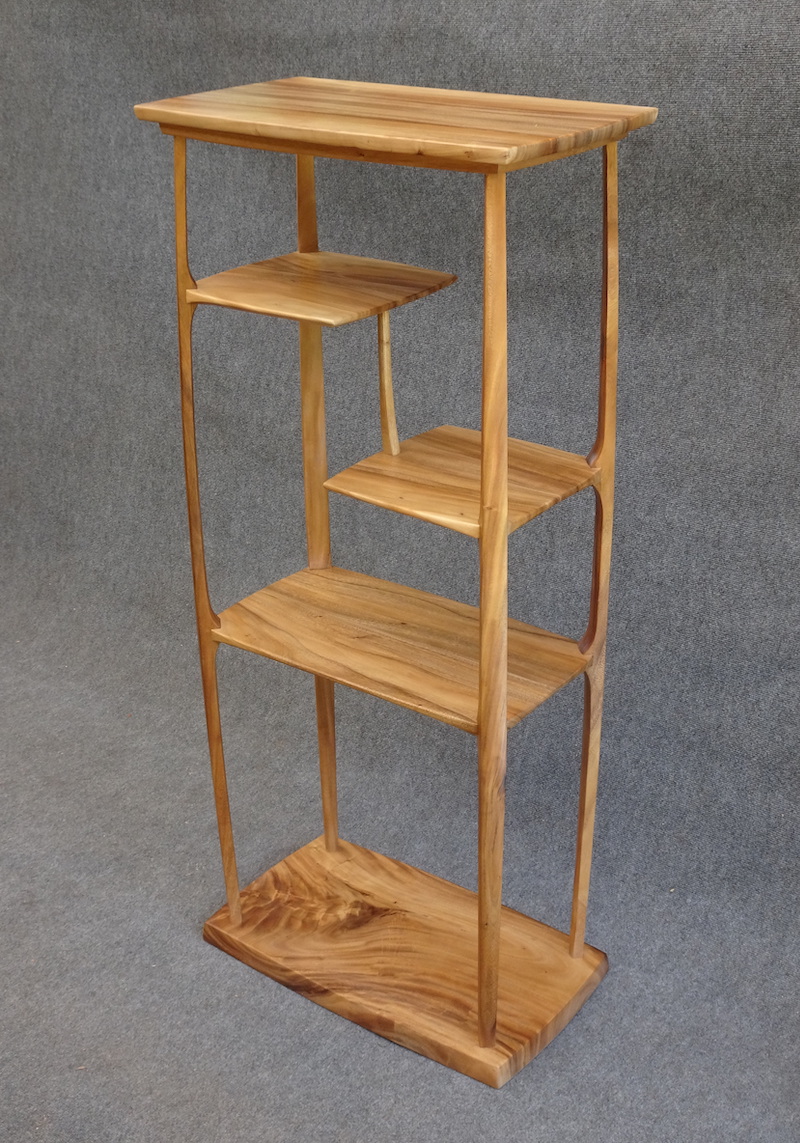 ---
Custom Bookcases Made to Order
I have a variety of large pieces of Koa and other woods on hand. Visit the "The Possibilities & The Process" page for some examples.
---