Koa Dining Room Tables by Tai Lake
The Dining table is the heart of a home; the gathering place for family and friends. In quiet times , it carries those memories and holds the promise of many more to come. It should be beautiful to look at in those quiet times and tell its own story.
Each table is a chance to get an idea just right. I try to break new ground when doing important pieces so I've never settled into just one style. The wood always has the most important voice and I let that guide the decisions.
---
Keopu Koa Dining Table
A more formal piece with classic details. Seats 8.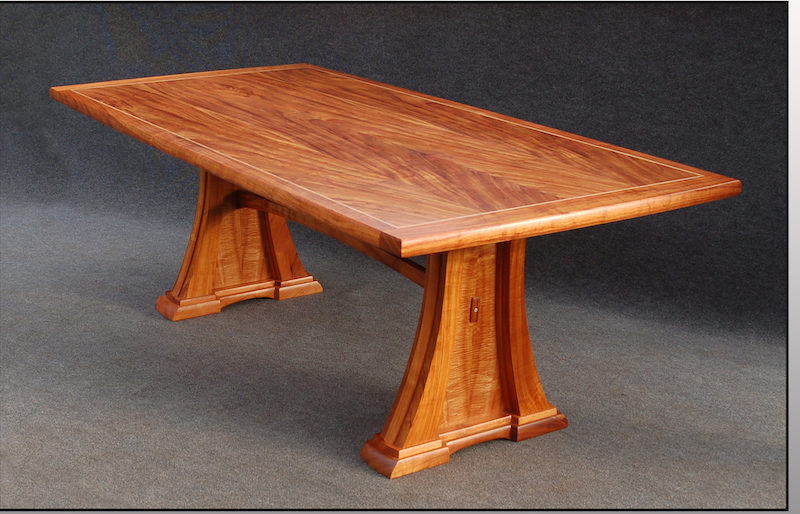 ---
The Waiaha Dining Table
Koa wood - Trestle style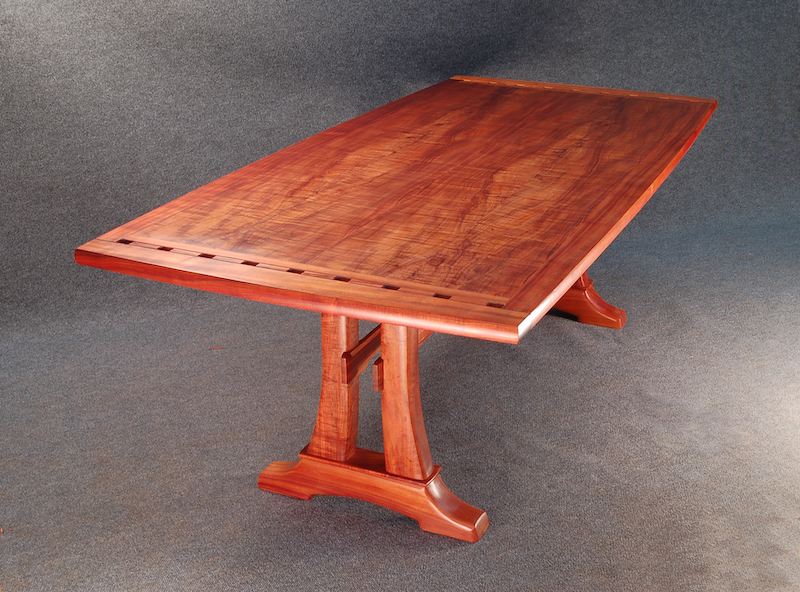 ---
Monkeypod Lanteen Table
The Lateen Dining Table in Monkey Pod wood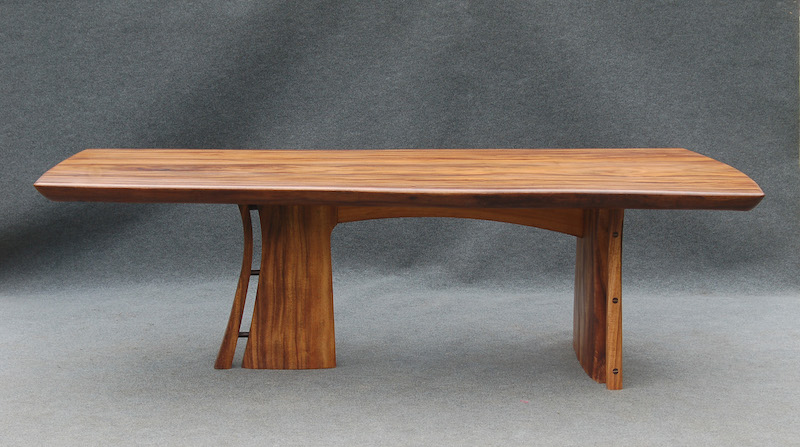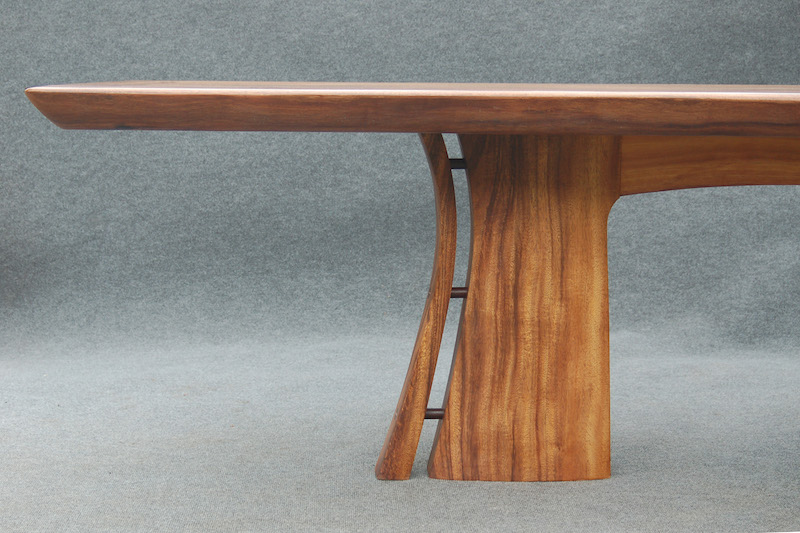 ---
Kealekekua Dining Table
Koa and Steel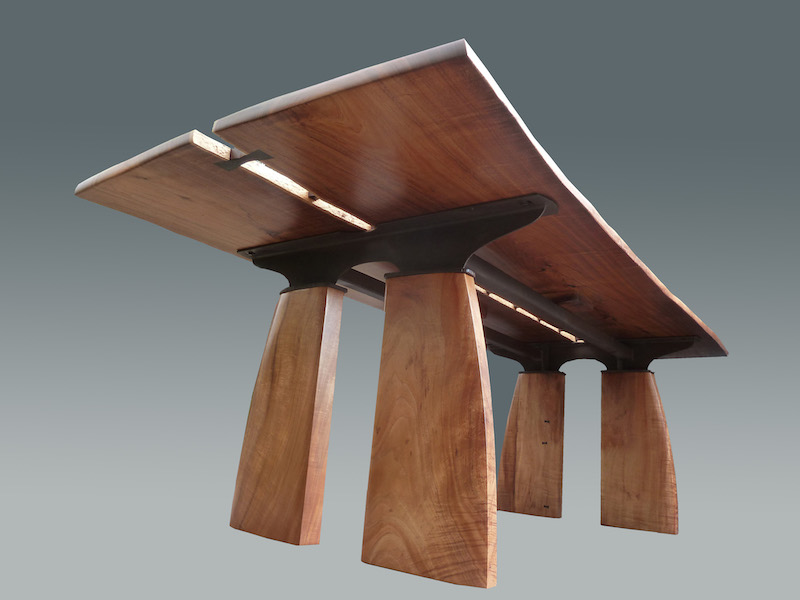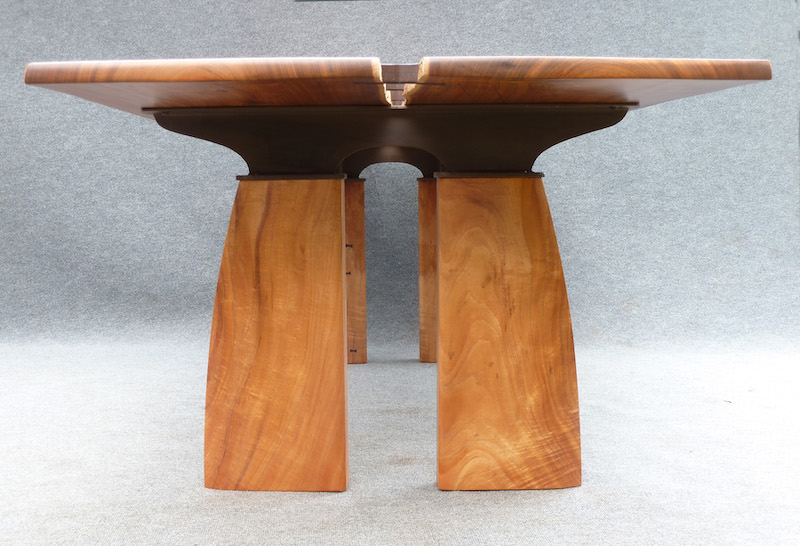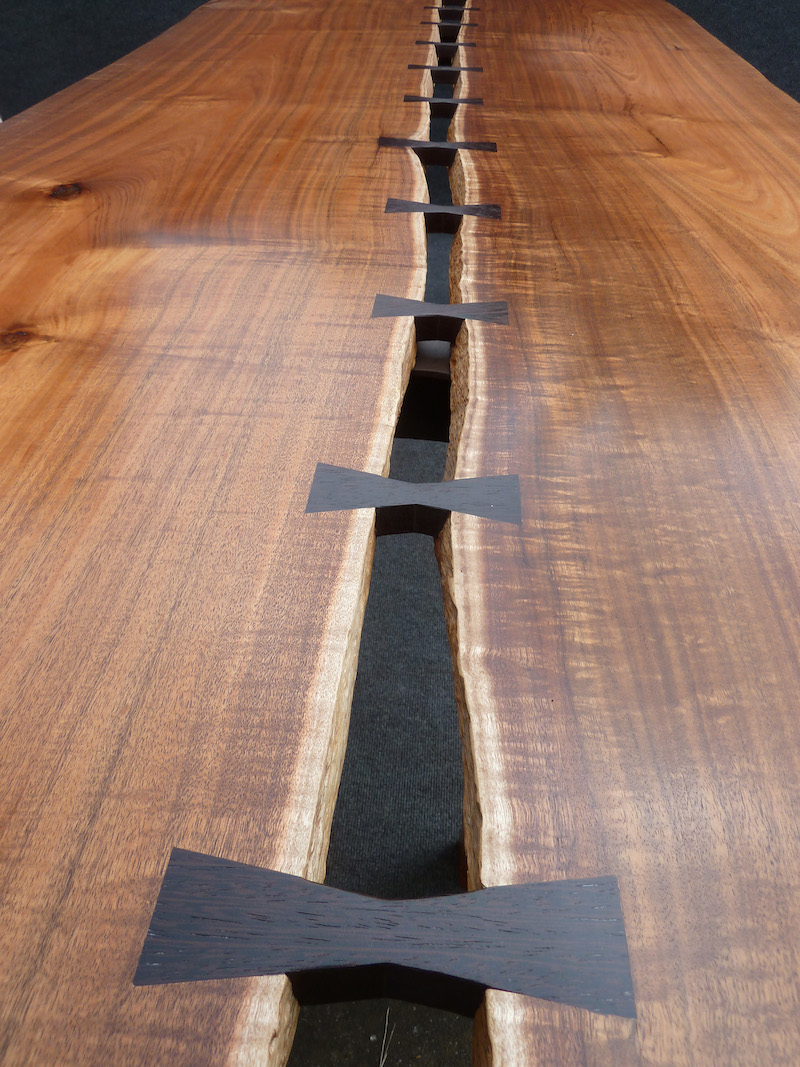 ---
Franklins Dining Table
Hawi Grown Mahogany 42 x 120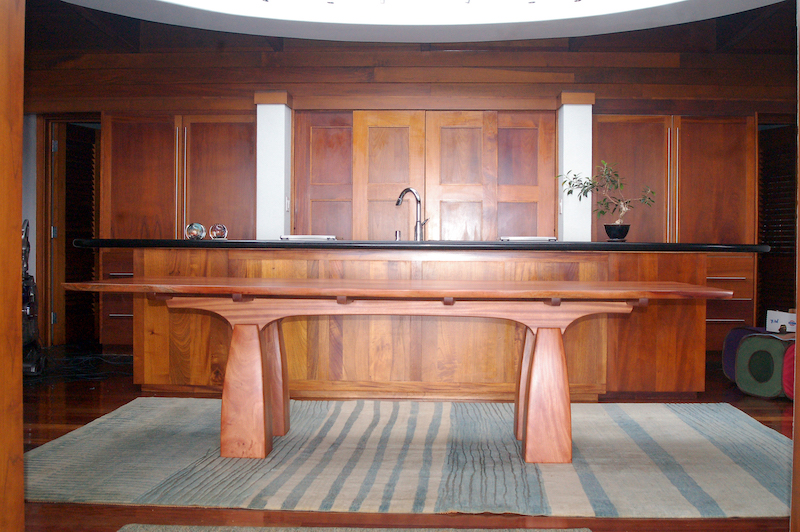 ---
Koa Fluted Base Dining Table
With a breadfruit pattern Wenge inlay - 6'diameter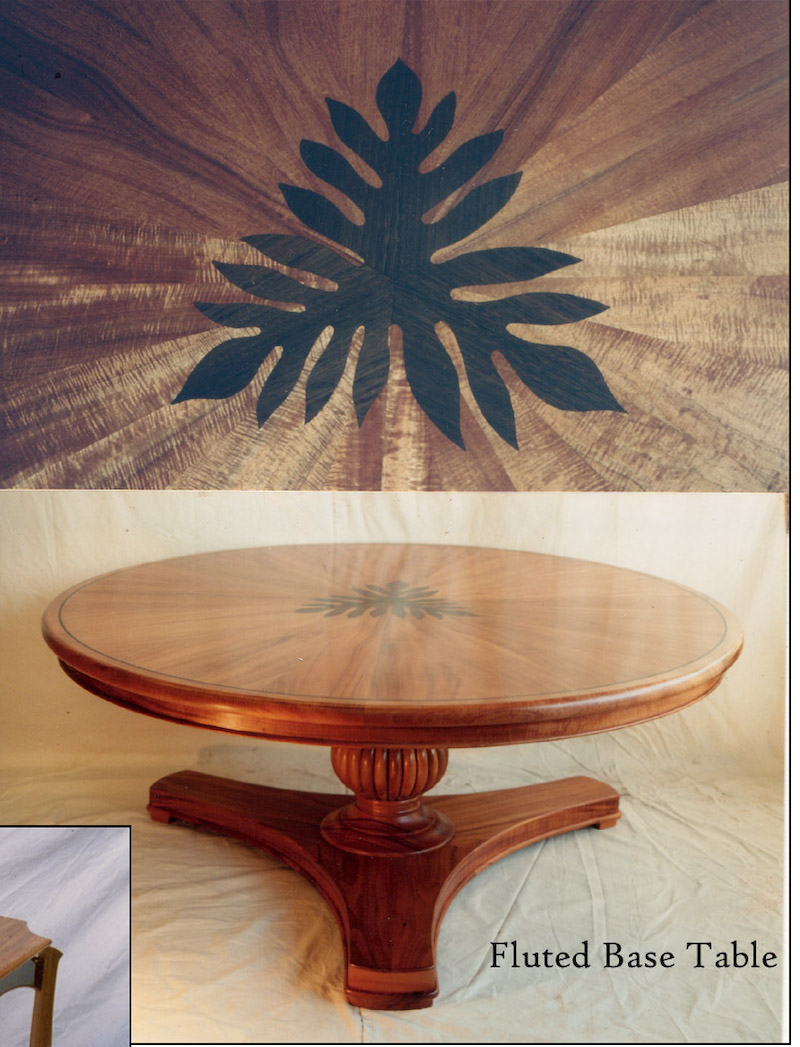 ---
Candy's table
Koa, Silver oak with an Ohia base.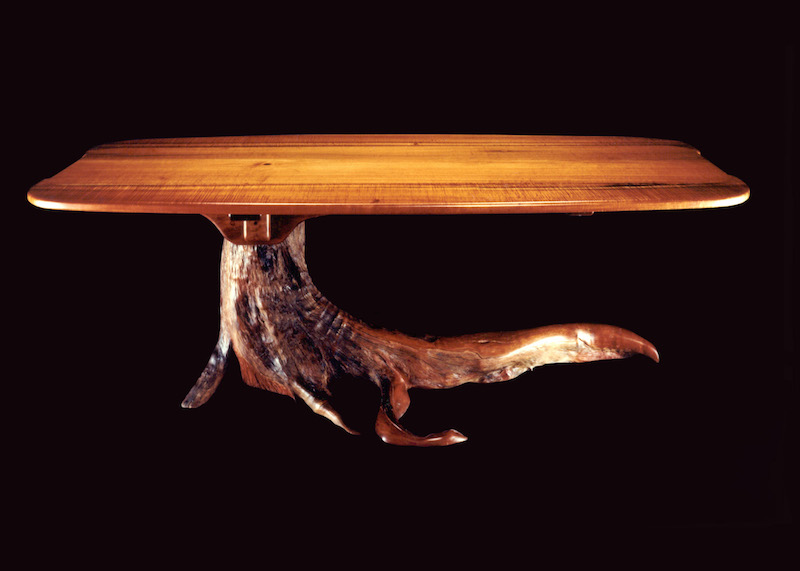 ---
The Watchers Table
Watchers Koa Dining Table with chairs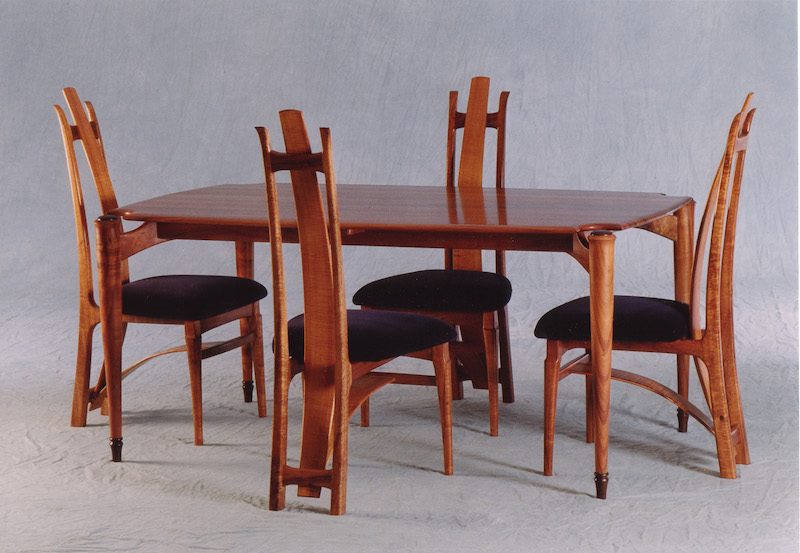 ---
New Wave Dining Table
Mango with Stainless steel woven base - 120" long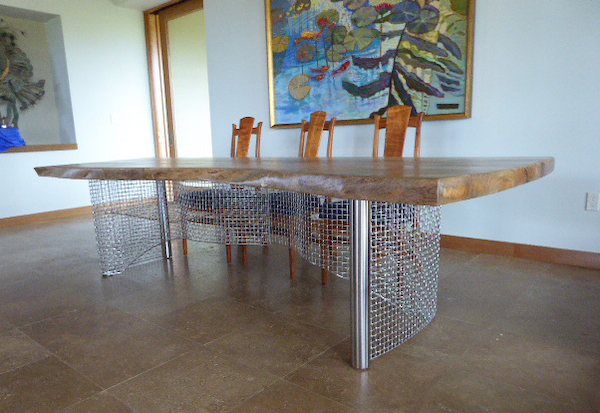 ---
Hualalai Koa Dining Table
Koa from both Big Island and Maui, Steel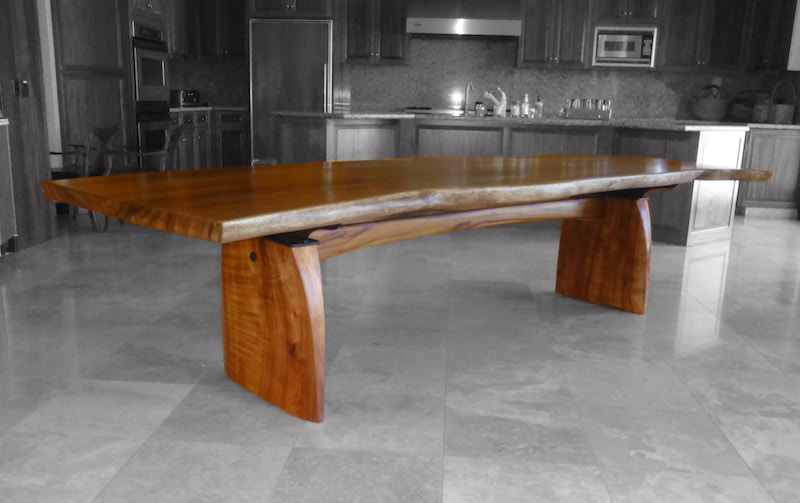 ---
Mauna Lani Dining Table
Monkeypod and charred Poplar 6' Diameter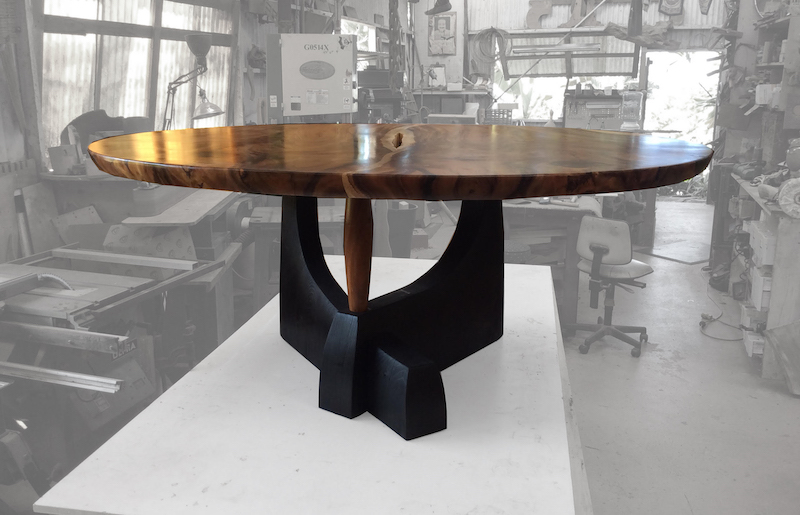 ---
O'ahu Koa Dining Table
Light feeling with open corners.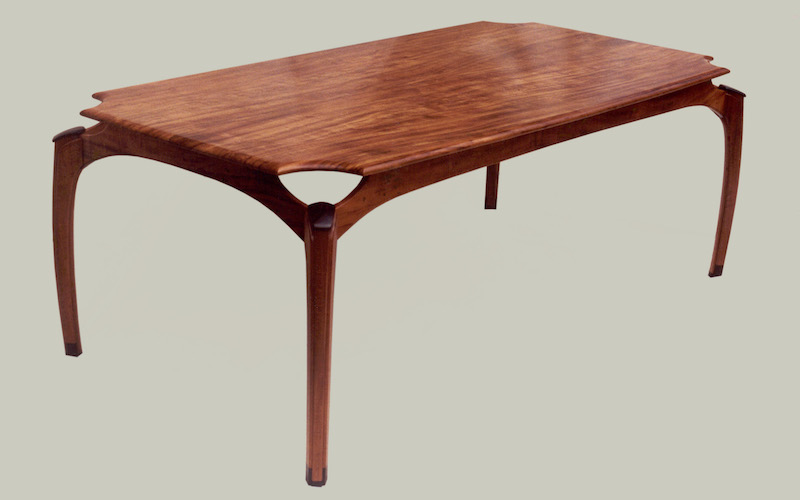 ---
Mauna Kea Dining Table
Wenge slab, English Sycamore, Crackle Lacquer 7' Diameter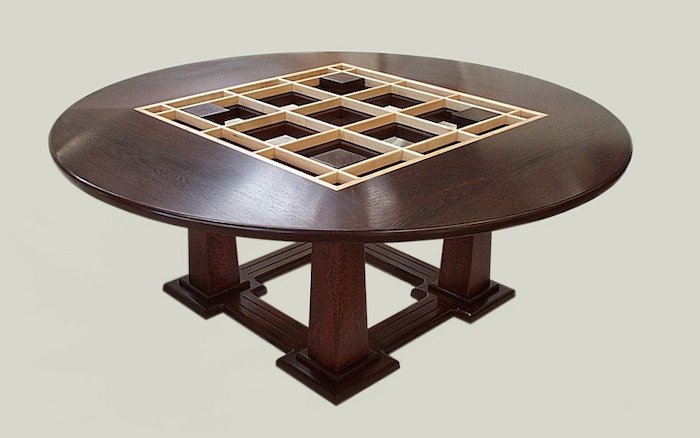 ---
Okimoto Table
Koa and Mango Dining Table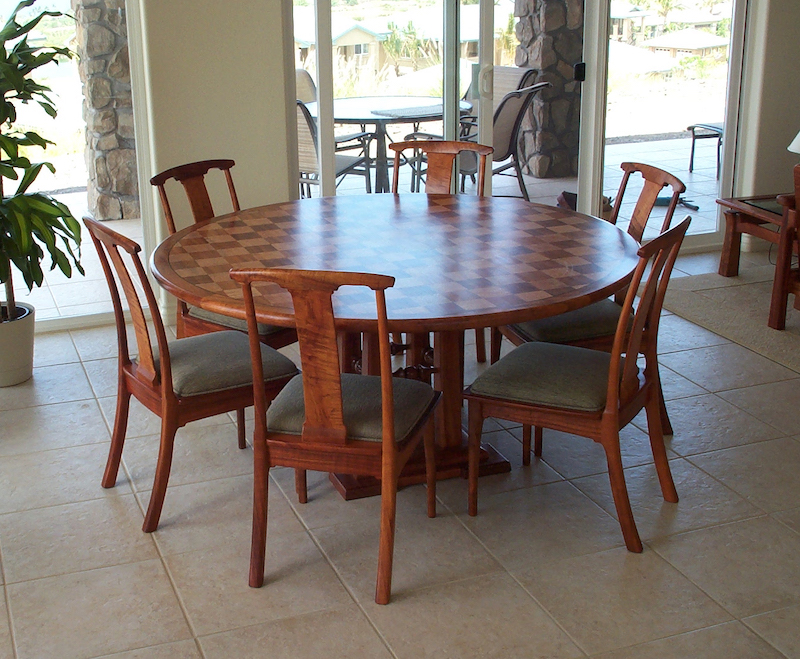 ---
Serenity Koa Dining Table
This one is mine!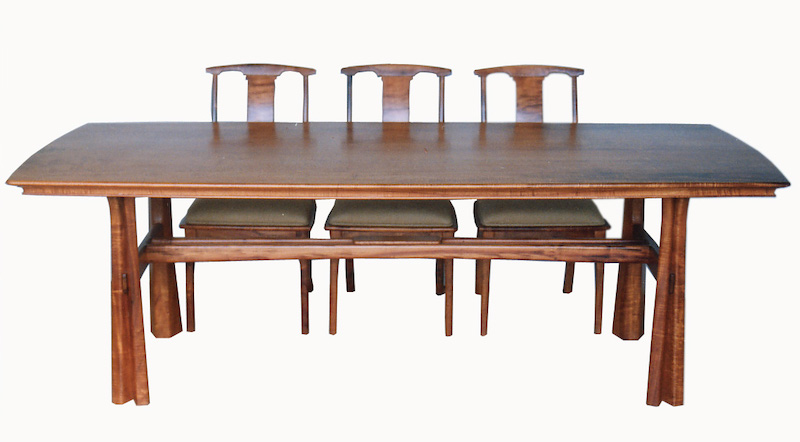 ---
Day Dining Table
Bookmatched Mango table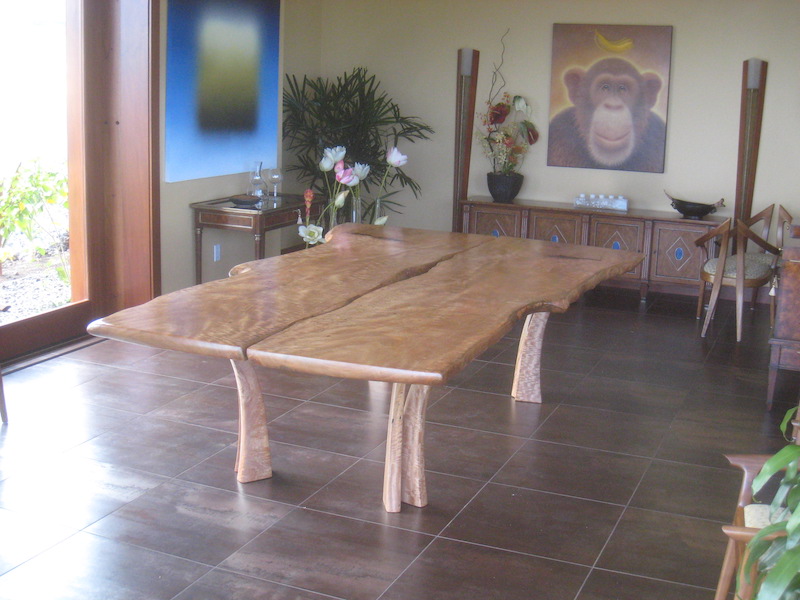 ---
Palo Alto Ohia Dining Table
13' long - Ohia wood and copper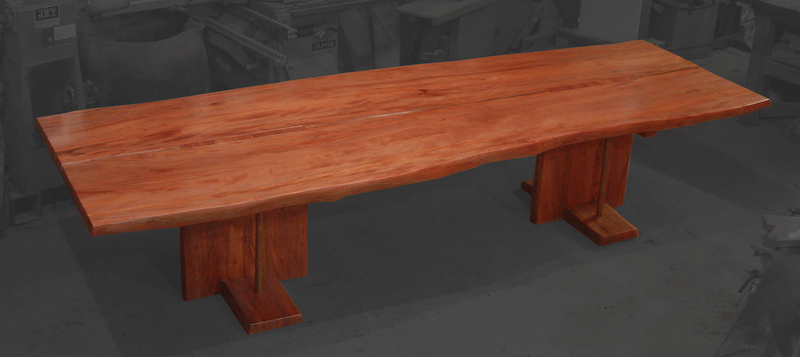 ---
Santa Lucia Mango Table
Mango slab, Albezzia legs, Steel with crackle. 7'wide x 12' long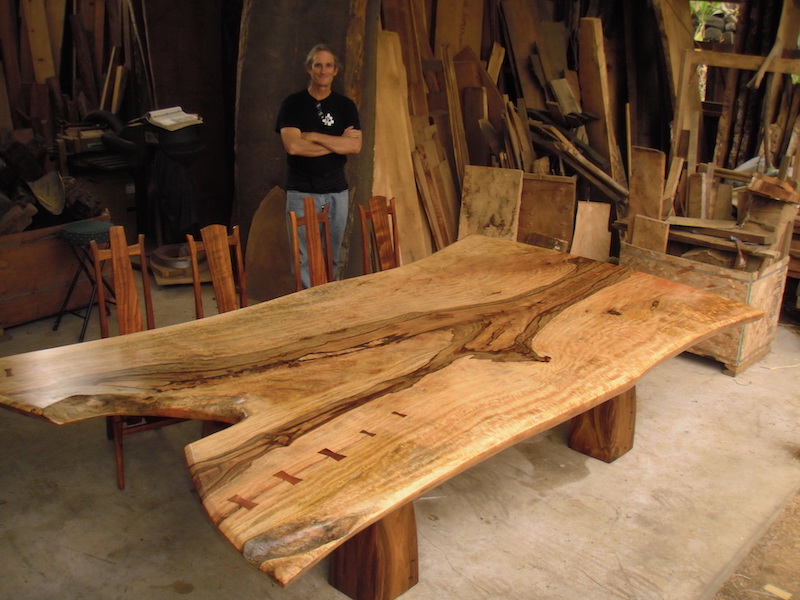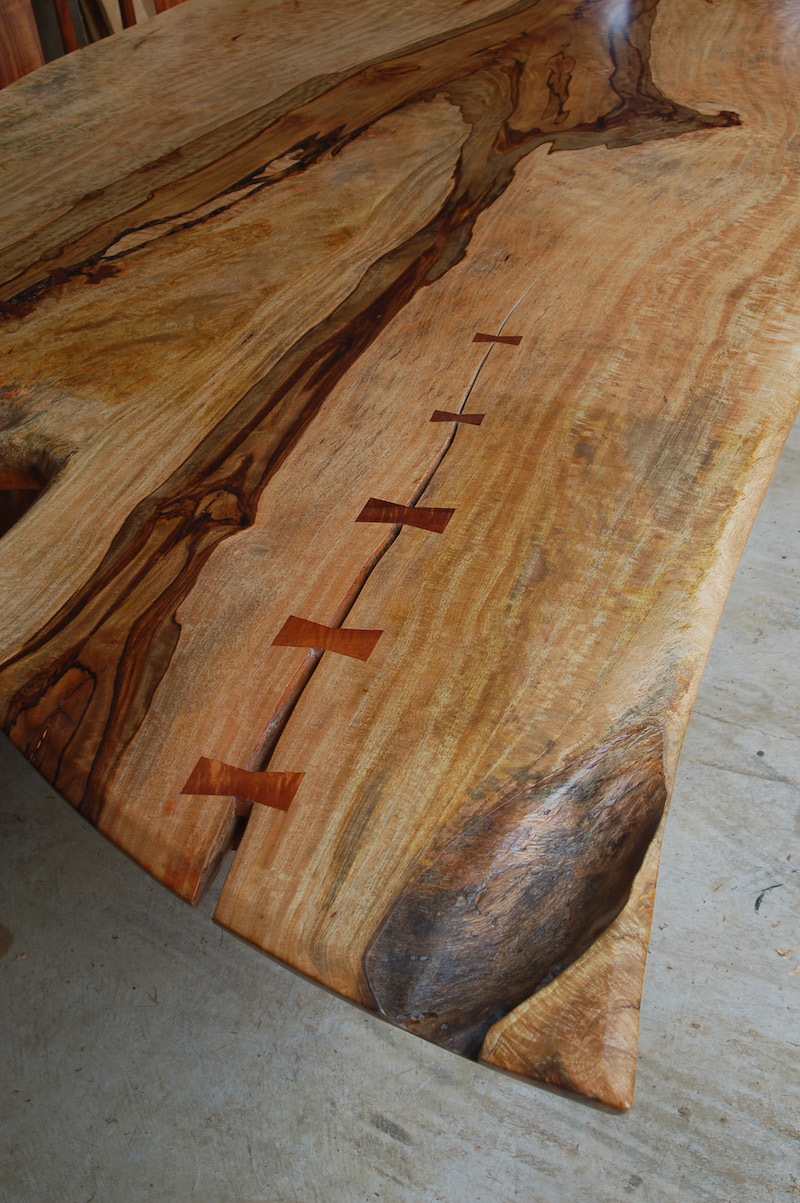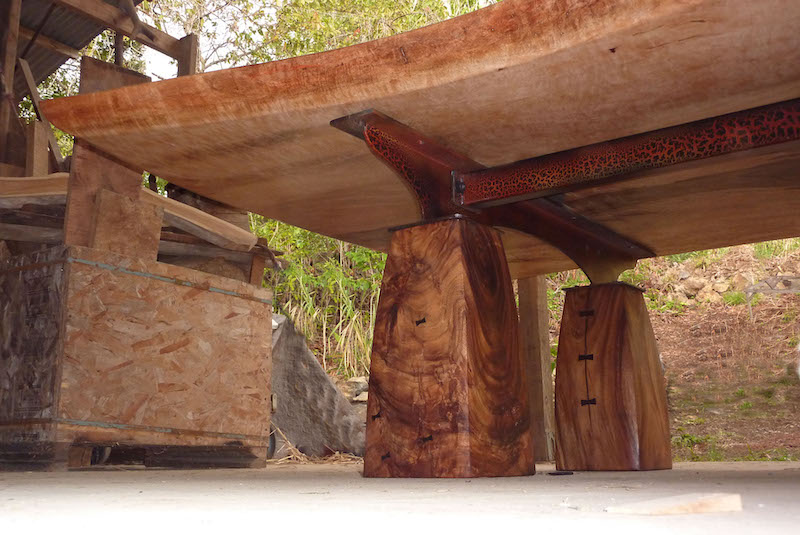 ---
Custom Tables Made to Order
I have a variety of large pieces of Koa and other woods on hand. Visit the "The Possibilities & The Process" page for some examples.
---