Koa Hall & Entry Tables by Big Island artisan, Tai Lake
---
"Frondly Yours"
Koa and Mango marquetry on a solid Koa base. This table makes a completely unique addition to any decor. Call for pricing.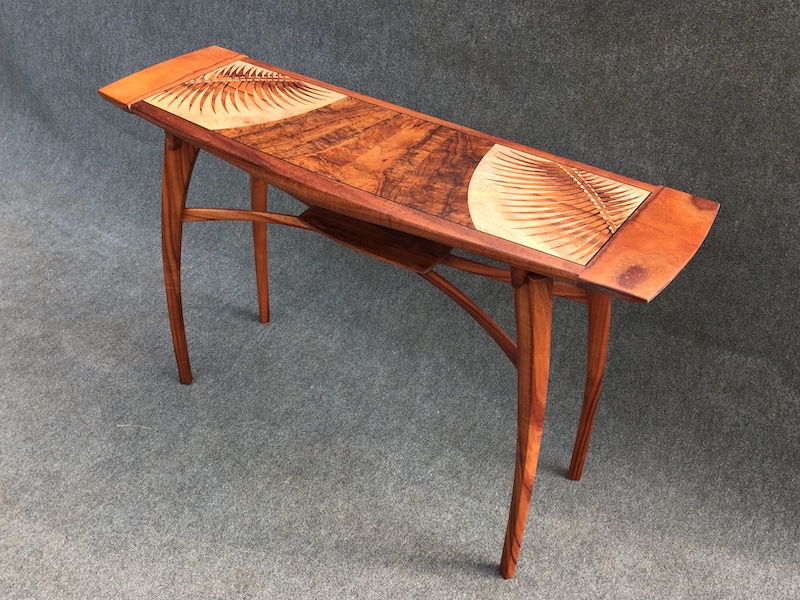 ---
Dream Table - SOLD
Sleek and graceful Koa entry table.
Koa and Wenge.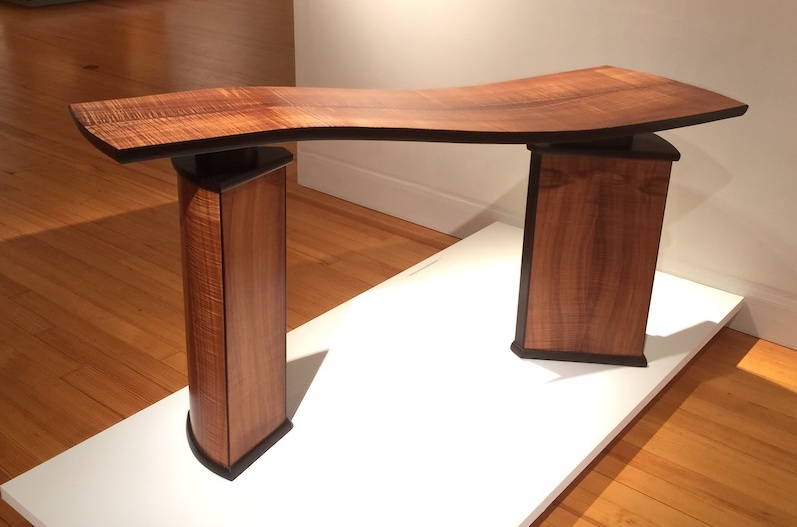 ---
Crescent Table - SOLD
Crescent Table in Wenge and Koa wood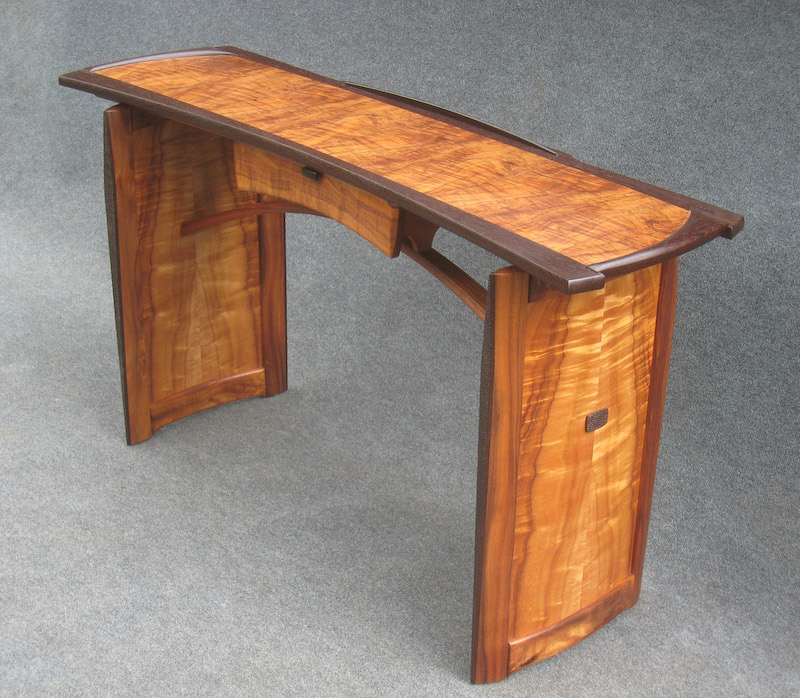 ---
Rhymes Koa Table
Rhymes Table in solid Koa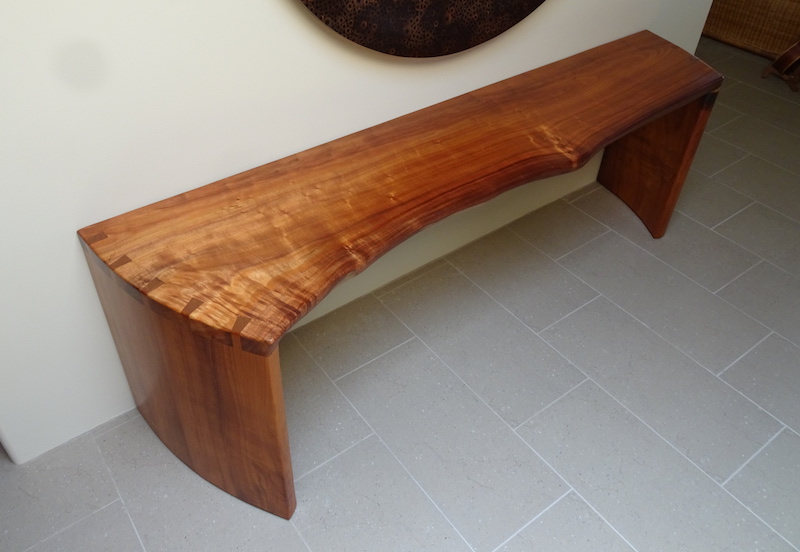 ---
Couch Wrap
Couch wrap side and end display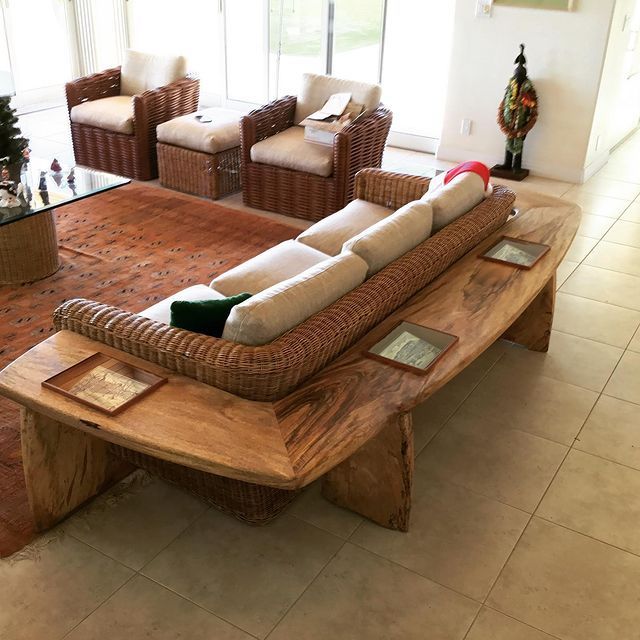 ---
Mango Bar Table
... with matching seating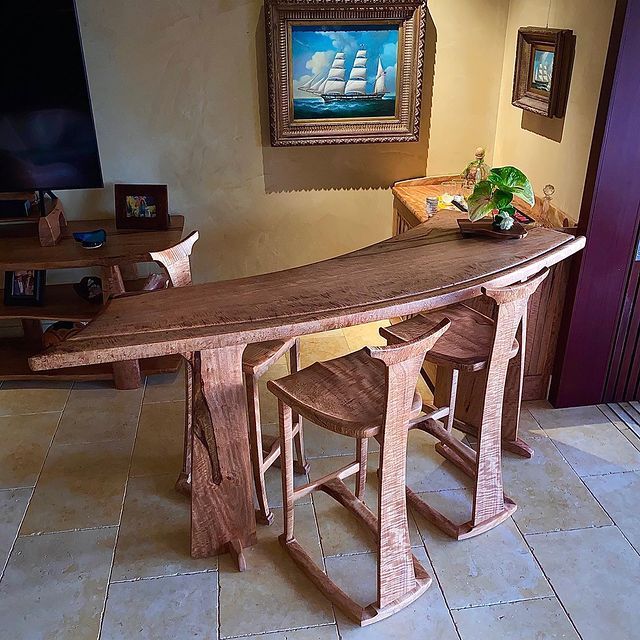 ---
Water's Edge Side Table
Water's Edge Side Table in Chocolate Albezzia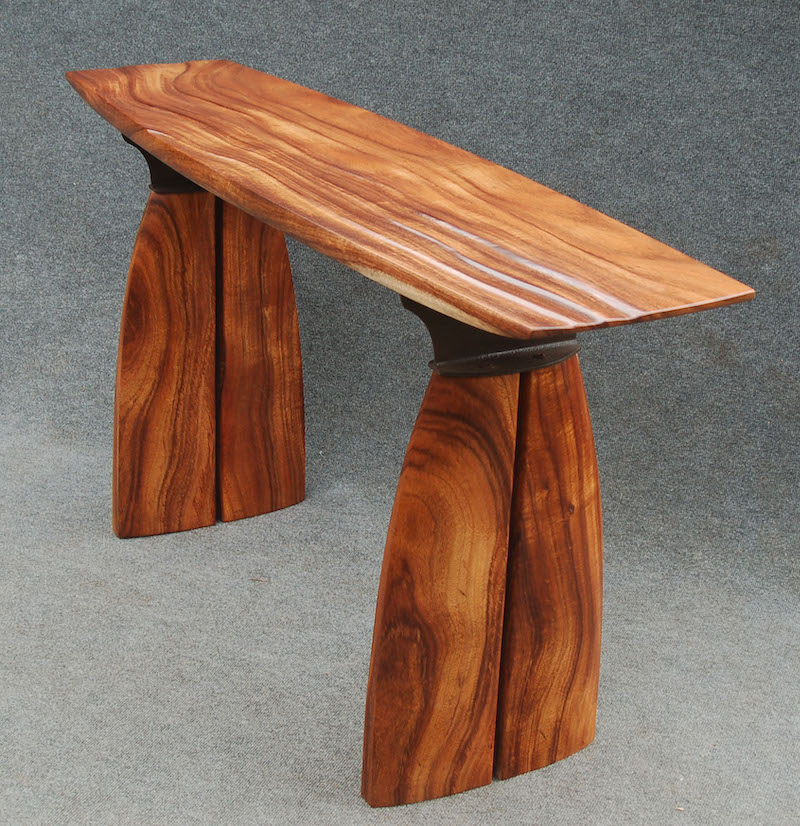 ---
The Nouveau Side Table
This table won top honors at Hawaii's 2020 Wood Show in the Masters division.
Solid Koa wood and gently curved lines.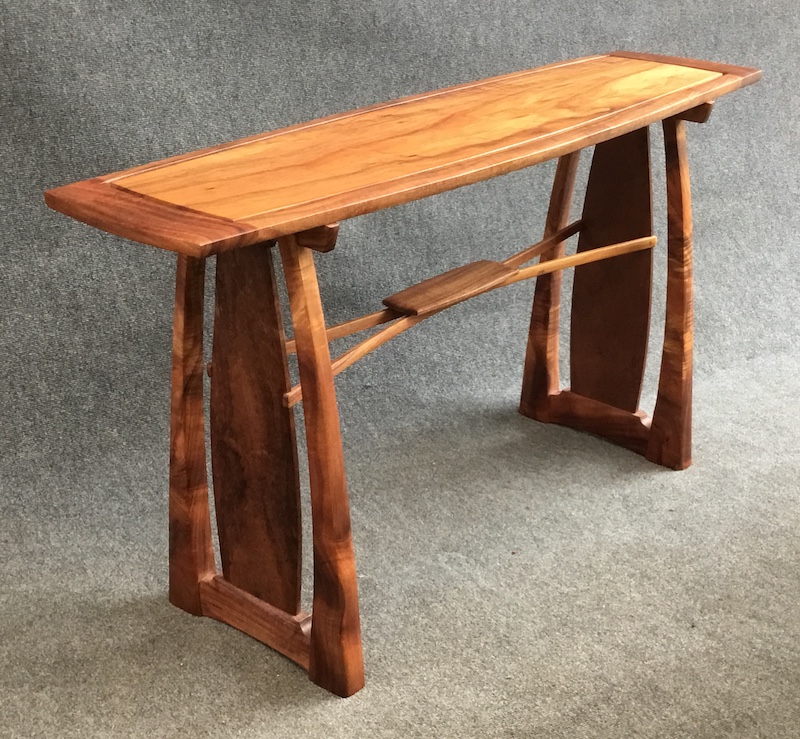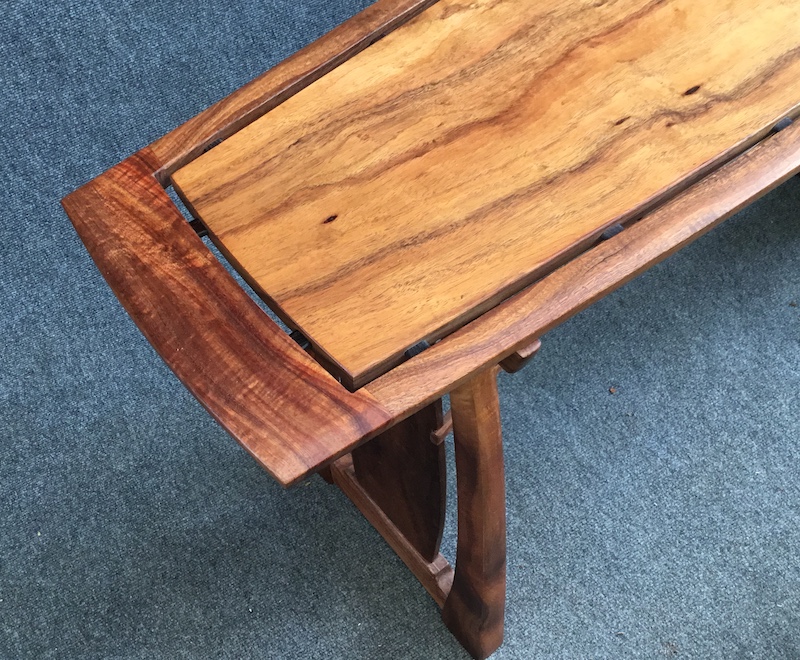 ---
Serenity Side Table
In Koa and Wenge woods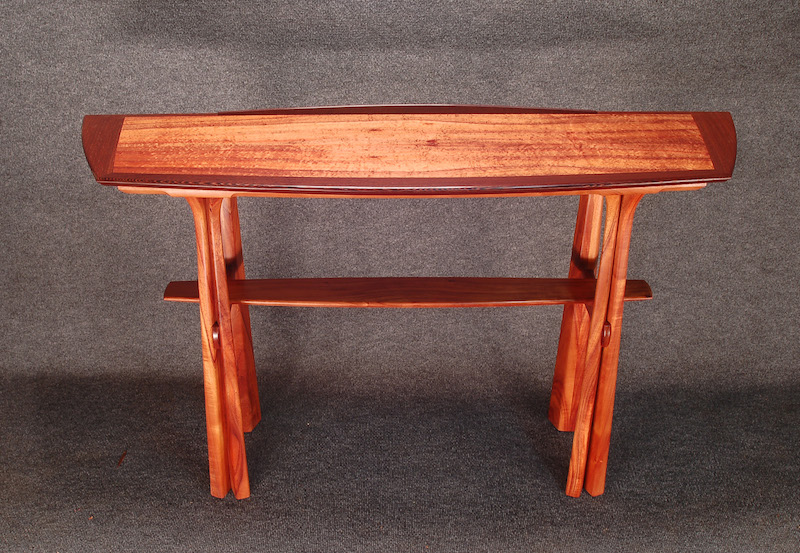 ---
Mauna Kea Night Stands
Koa Night Stands... delightful!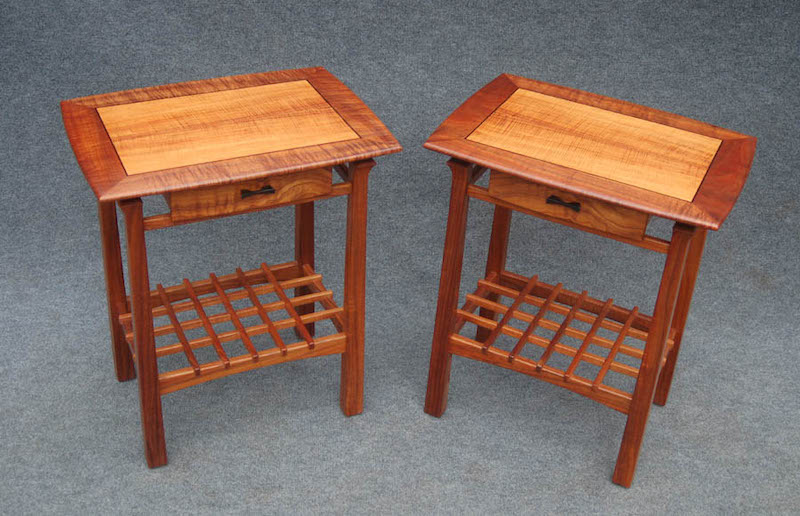 ---
Forest Meditation
Koa Entry Table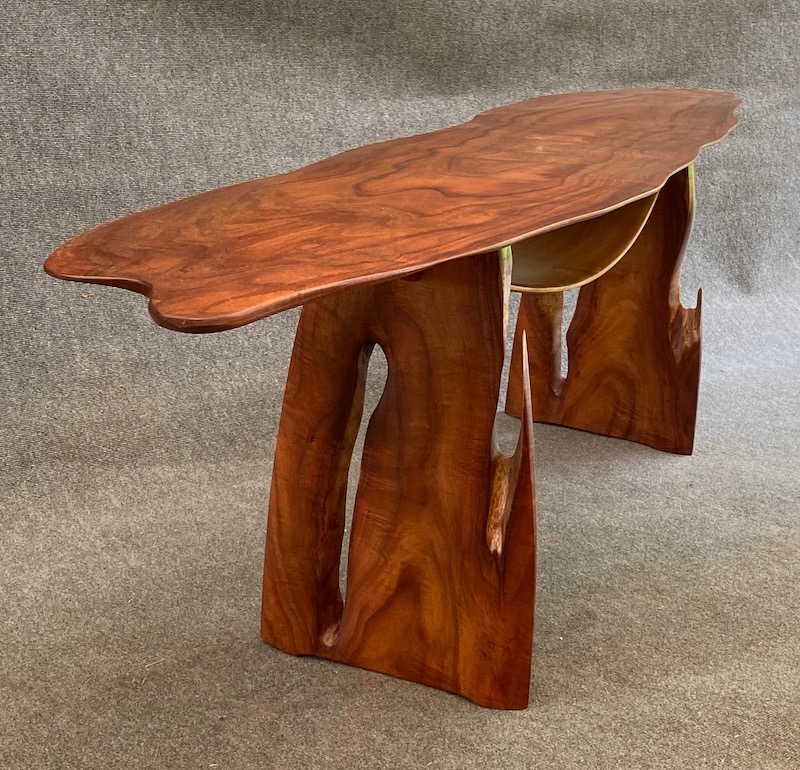 ---
Voyaging Table
Rich Chocolate Albezzia Wood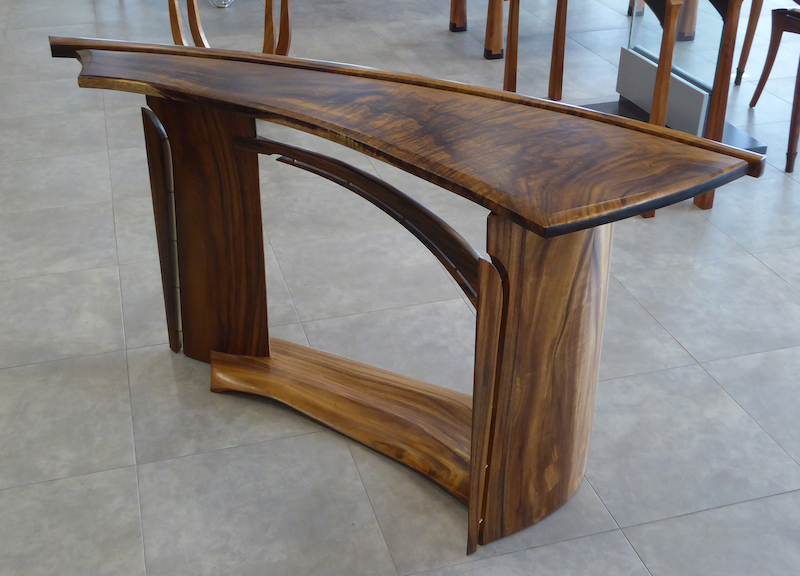 ---
Line Study Table
Koa Side Table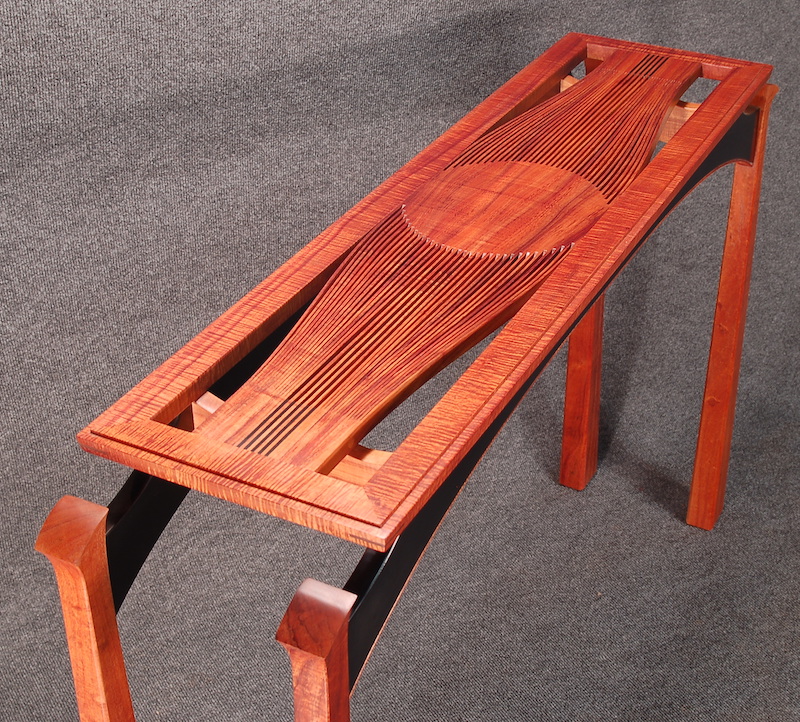 ---
Custom Tables Made to Order
I have a variety of large pieces of Koa and other woods on hand. Visit the "The Possibilities & The Process" page for some examples.
---