Manini Gallery
Setting Sail
Where are you going, where do you want to be? This piece is a reminder that life is a journey. Fill your sails and go!!!
Koa, Mango, and antique black walnut burl with brass. 38h x 32w x 13 d $2800.00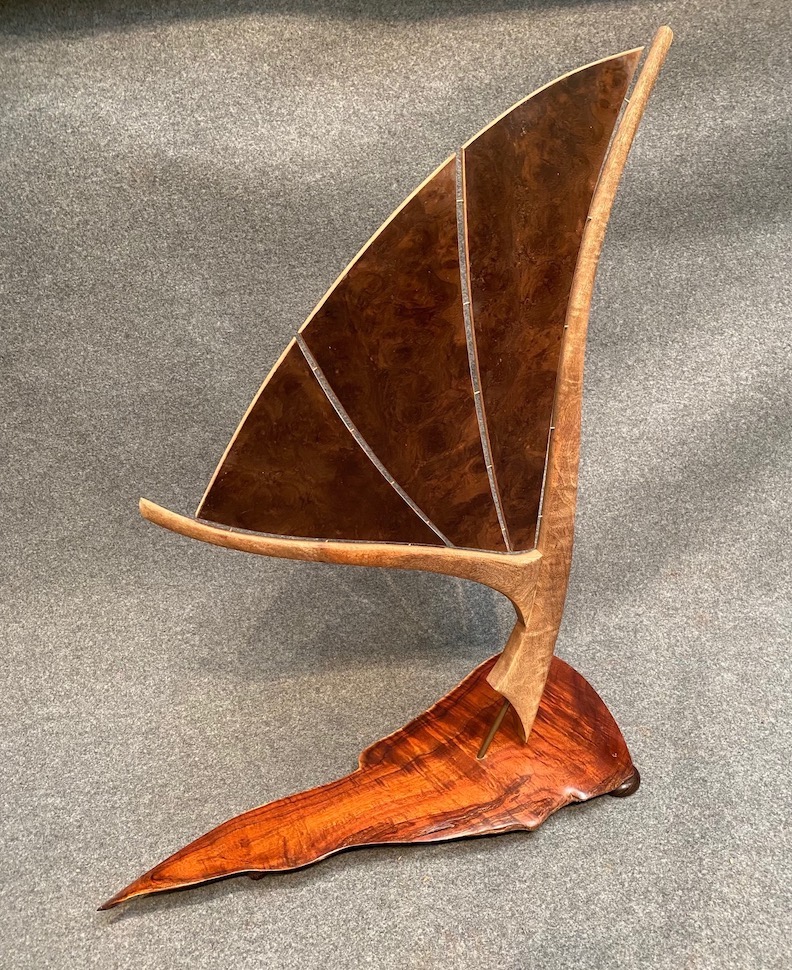 Itty Bitty Shelf
We have wonderful bits left over from our furniture making and these little curio shelves are a great way to show off your precious small pieces.
27w x 16h x 5 $175.00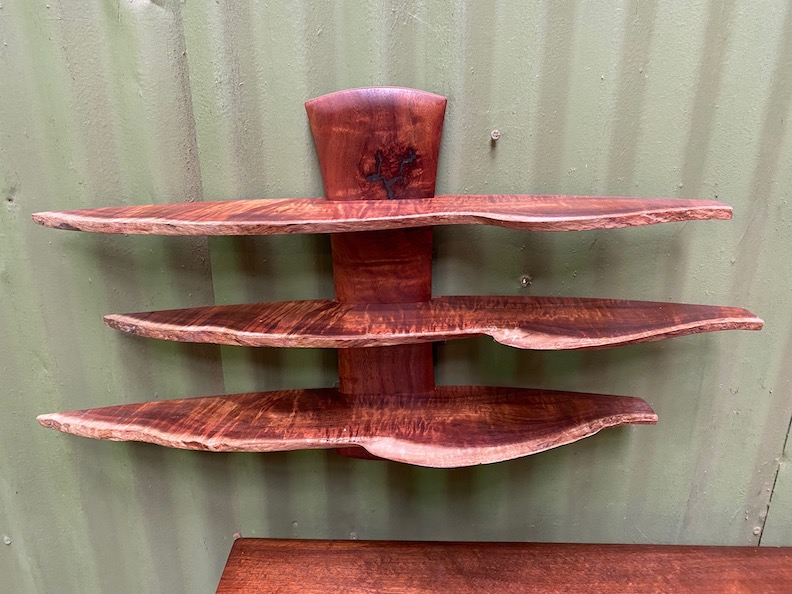 Curio Shelf In Curly Mango
Originally designed to hold a master chef's spices, I made an extra just because I liked it. It is perfect for displaying anything at all and very attractive from all angles.
35 L x 9 H x 9 D $375.00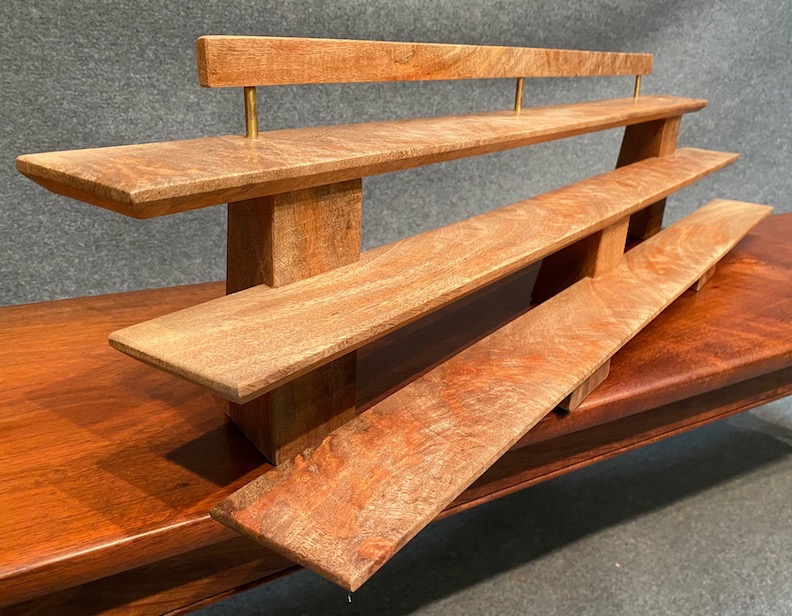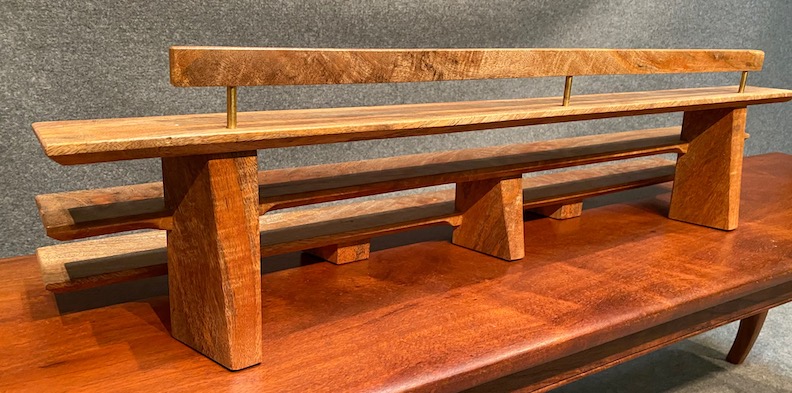 Meet Me Upcountry
Our playful quail live up on the mountain slopes here. This pair is made from New Zealand Rimu, Ohia base, guitar strings, and little bits of bird bling. 24h x 9 w x 8 d $350.00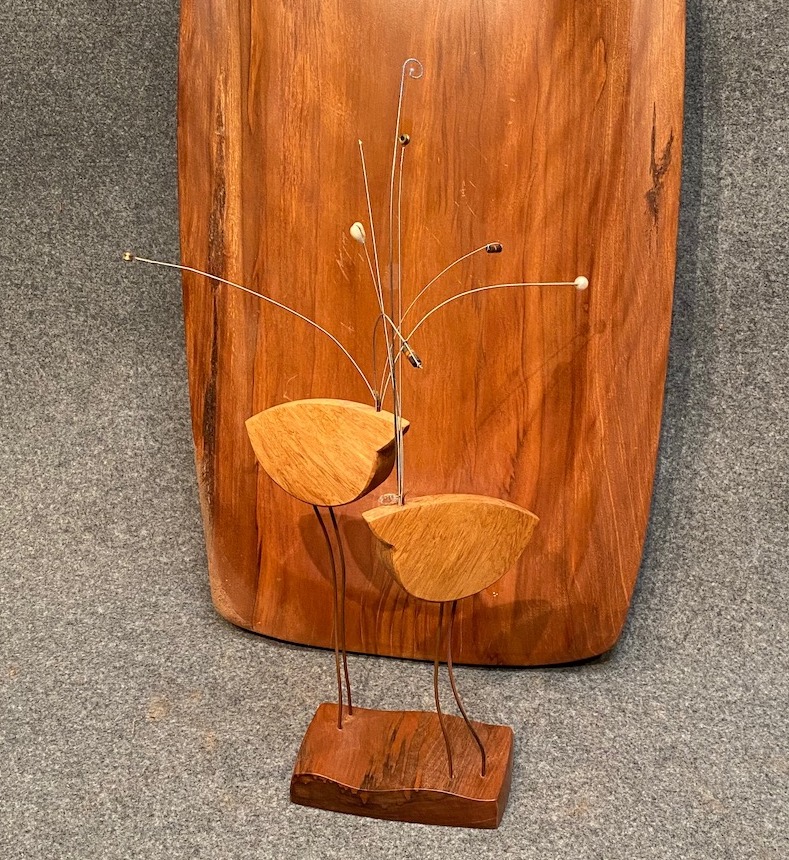 ---
Tai's Bowls & Platters Du Jour
I'm not really a turner but I do have quite a lot of wood hanging around that just ought to go on a lathe to see what happens! I just play around at it, but Noah is really getting into it and has tons more work on his page.
Mango, Carved Edge Bowl - 12 x 15 x 2 $750.00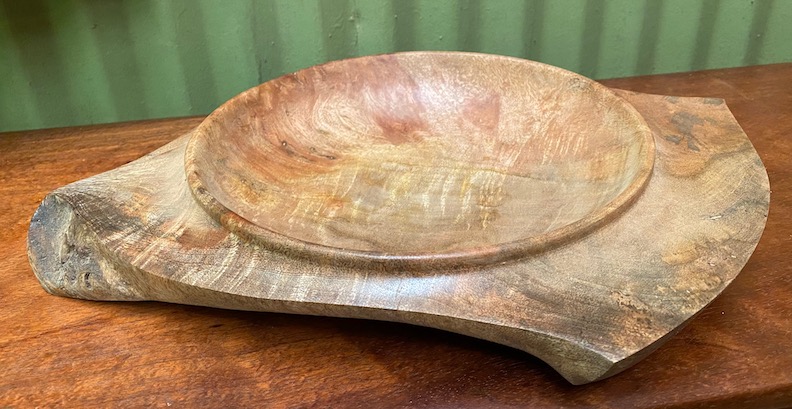 Koa Platter - 15 x 2.5 $450.00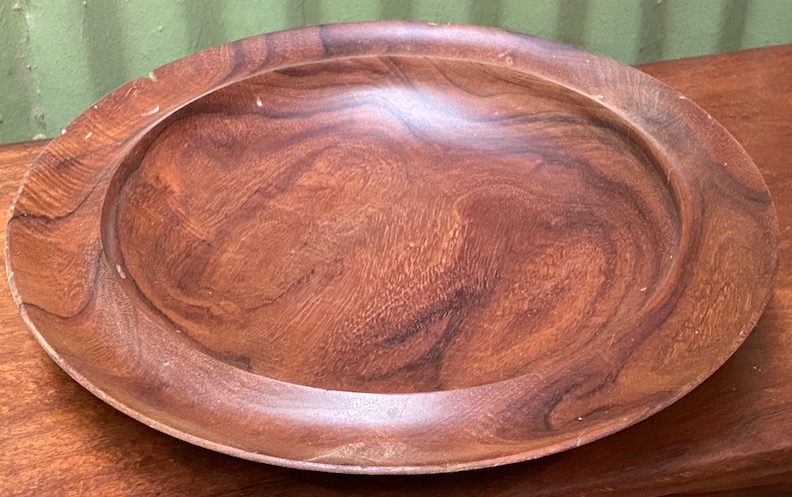 Large Cinnamon Bowl - 11 x 3.5 $200.00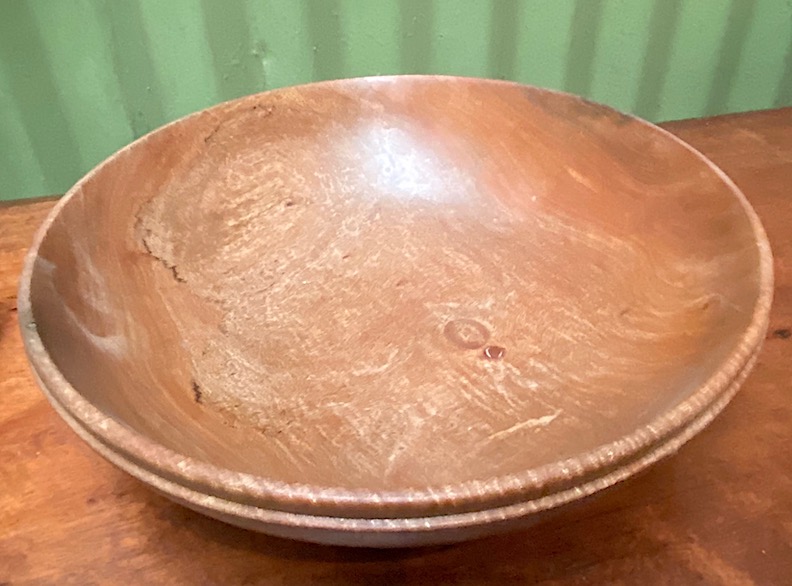 Ohia Serving Platter - 18.5 w 36 L x 2 d $1200.00
Jonah carved this beautiful Ohia wood platter from wood that he harvested 15 years ago. It's very rare to find a flawless piece of this very dense wood and carving always reveals the best of the grain and makes it an instant collectable.